documentations from sketchbooks

docs:
Parliament Square byelaws 2000 /update 2012
Court Judgements:
29 June 2010
Appeal 16 July 2010
Royal Courts of Justice, London May-July 2010:
Within the 4 walls of a court room, all the complexities of a messy encampment are considered within legal frameworks - in the case of Democracy Village, the byelaws under which the Mayor of London manages the grassed area of Parliament Square on behalf of the Queen, its owner.
Over several weeks, the Judges and the teams of lawyers coped with the life that Democracy Village brought to the court room, dramatic at times, perhaps too dramatic for Justice Griffith Williams who cleared the public gallery from the 22 June.
At the end of the legal process what happens is predictable.

If there are to be other ways of enabling political participation outside this routine status quo, how to engage in the making of new possibilities? This is a task - otherwise the danger is that we see technology and capital as the sole agents of change instead of change in our politics: if so that would only perpetuate existing imbalances. Thus the importance of Democracy Village.
a working space


As an open autonomous space, Parliament Square free of byelaws, progressively became a space of congregation for a broader range of citizens including the homeless and many dependent on alcohol and other substances. Village life was never uneventful but evolved into a mix of "all sorts"' that asked complex questions about the inclusion of those living on the edge and the margins of society within political mobilisation.
This is not new: in the past, the Pure Genius site in Wandsworth dealt with the same issues. If political processes are allowed time and a gestation period, forms of organisation and community evolve and the aesthetics of place changes.

tent X was created for Democracy Village, Parliament Square Gardens - the home of democracy in June 2010.
In Parliament Square Gardens, the tents emerge from below as it were, from the cracks within society and its legal frameworks, patched up with each year with more and more security laws and policing measures in an endless War on Terror.

an open village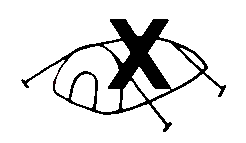 tent X is a free anonymous tent which may be occupied by anyone: you, me, ...
X = the single vote that we each have,
the X of choice to exercise democratic free-will.
Thus X = unit of the free sovereign subject, the citizen.
a nylon capsule